Expansion Joints Overview Video
Live New Webinar
Pipe Shields for Beginners: Insulated Pipe Supports… for Commercial Applications
This webinar will give you an introduction to Pipe Shields, Inc. and its unique line of pre-insulated pipe supports, slides, guides, and anchors that it developed and patented over its 40-year history. It will cover various designs, commercial applications (chilled and heated water lines, HVAC systems, and low-pressure steam lines), installation and maintenance procedures, and the benefits of using pre-insulated pipe supports (vs. doing insulation in the field). This webinar will be delivered by Albert Dizon, General Manager of Pipe Shields, who has been working with pre-insulated pipe supports for 30+ years. Join us and receive some of his experience and wisdom!
Register for June 11, 2020 – Thur. – 10 am  & 2 pm CDT
*Live Webinars are worth 1 P.E. / PDH Credit for TX Professional Engineers
Sign Up Now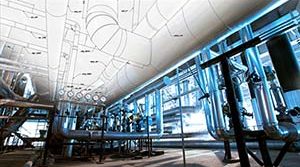 Online Course
Piping Design and Analysis Influence on Pipe Support Selection and Design
Surveying a piping system? Need to change a current system?
This course is also great for…
• New Engineers, Management and Operations
• Field, Process, Maintenance and New Engineers
• Piping and Piping System Designers and/or Instructors

*This online course is approved for 8 hrs. P.E. Credits
Register Now