Product Overview (Video) Highlights of Products and PT&P Fabricators
Live New Webinar
Engineered Spring Supports (Practical, Hands-on Approach) Webinar
Learn how the theoretical applications of spring supports are put into use in the real world. We will start with a review of the working principles of both variable and constant springs. See how brand new spring looks at delivery, and review installation guidelines. Learn the key points to review through the total installation process and subsequently when the springs are in operation. See how to determine if springs need adjustments, re-calibration, refurbishment, or replacement. View in field examples, shutdown, and isolation procedures. See the selection process required when there are significant changes to the operating condition.
Register for January 21, 2021 – Thursday – 10 am or 2 pm CST *Central Standard Time / GMT -6h  
*Live Webinars are worth 1 P.E. / PDH Credit for TX Professional Engineers
Sign Up Now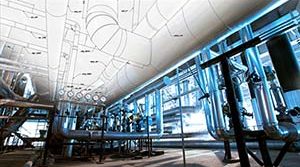 Online Course
Piping Design and Analysis Influence on Pipe Support Selection and Design
Surveying a piping system? Need to change a current system?
This course is also great for…
• New Engineers, Management and Operations
• Field, Process, Maintenance and New Engineers
• Piping and Piping System Designers and/or Instructors

*This online course is approved for 8 hrs. P.E. Credits
Register Now