How do I install FRP Pads?
Live New Webinar
Sign-up for a Live Technical Webinar…
Compact Spring Support Webinar
Date: Thursday, April 6, 2023 - Register for 10:00 am OR 2:00 pm
*Note: Time Zone is CDT * Central Daylight Savings Time / GMT -5h

Live Webinars are 1 PE/PDH Credit for TX Professional Engineers
The Compact Spring Support Webinar will cover key objectives, background, and leading industry problems related to process equipment nozzles (both rotating and non-rotating equipment). First, we will review the challenges involved in the design and analysis of piping with respect to process equipment nozzles. Secondly, we will discuss the types of chronic problems and failures related to process equipment nozzles and present (or introduce) the Compact Spring Support as a solution. During our discussion, we will explain why chronic problems with process equipment exist, describing current design practices as they relate to industry code standards and how the Compact Spring Support addresses these problems directly and effectively. And finally, we will take a quick look at the technical data and sizing program.
Upcoming Webinars:
April 13th: Fabric Expansion Joints Webinar by U.S. Bellows, Inc. 10:00 am
April 20th: Constant Spring Supports Design and Application Webinar 10:00 am OR 2:00 pm
April 27th: Pipe Support Engineering & Design Webinar 10:00 am OR 2:00 pm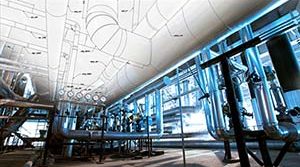 Online Course
Piping Design and Analysis Influence on Pipe Support Selection and Design
Surveying a piping system? Need to change a current system?
This course is also great for…
• New Engineers, Management and Operations
• Field, Process, Maintenance and New Engineers
• Piping and Piping System Designers and/or Instructors

*This online course is approved for 8 hrs. P.E. Credits
Register Now