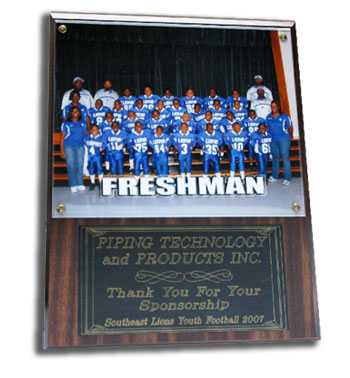 Piping Technology & Products, Inc. is a proud sponsor of the Southeast Lions Youth Football Organization.
The Southeast Lions are a non-profit organization that has been in existence since 1995. It has about 150 boys and girls between the ages of 4-12 and roughly 25 volunteer coaches. They are committed to developing our youth socially and academically, as well as athletically. They hope to make a difference in changing the world one child at a time.
T.E.A.M. (Together Everyone Achieves More!)
"Our goal is to build strong kids by reaching and teaching. We focus on character building by encouraging our kids to believe in themselves, which builds healthy self-esteem. We place strong emphasis on the importance of education. We maintain a working relationship with their parents and teachers."
Great Kids Don't Just Happen.