PT&P has supplied Pipe Stress Solutions extensively to Sugar Refineries globally. The chart below shows the process for refining sugar from Sugar Cane.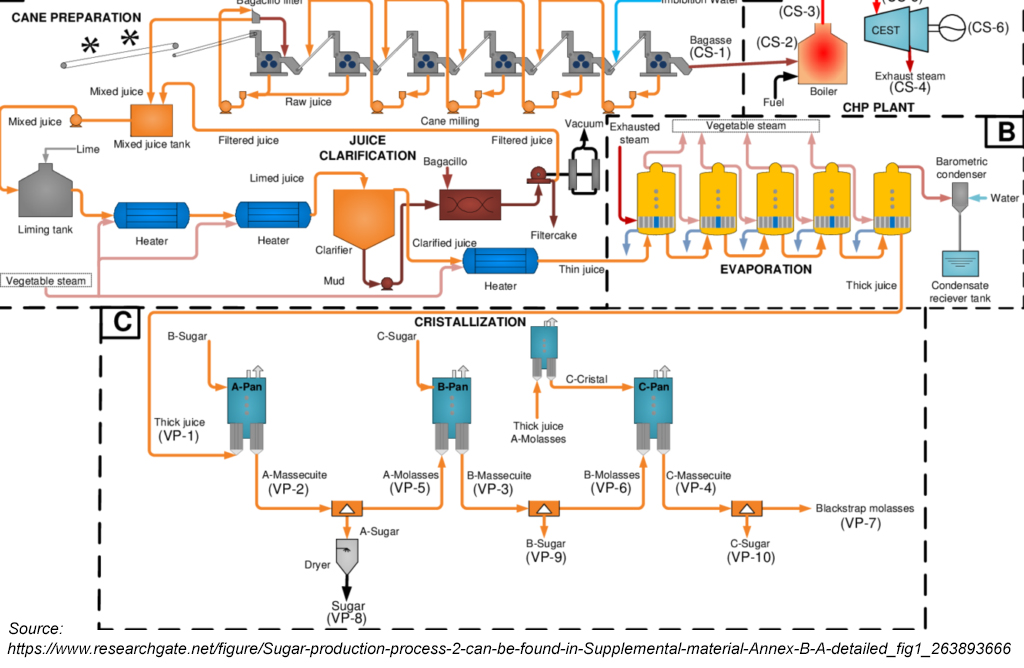 The key process in which thermal stress in the piping system must be carefully managed is the boiling process which is used to thicken the juice from sugar cane and cause the sugar to crystallize. The picture below shows an example of a Vacuum Pan in which this process takes place. This is a highly controlled process that can be done in batch or continuous mode. This process typically takes place at approximately 65 Celsius.
PT&P has supplied a range of products to support Sugar Refineries including:
Below are pictures and diagrams of just a small sampling of the products we have provided to Sugar Refineries. We have helped Sugar Refineries with not only supplying products.  We have also assisted refineries in product selection and optimizing the use of expansion joints to resolve Pipe Stress issues.