PT&P has set up it's manufacturing to offer our customers a set of customization and delivery options that is unparalleled in the industry.  Expedited delivery options include:
Emergency Expediting – PT&P reserves approximately 15% of its production capability for "small and fast" orders.  These projects are typically completed in 2 weeks or less, with some being as little as 3-6 hours.  In one recent case, we had a customer based in California request an expedited delivery on a Friday evening at 9 PM.  Utilizing expedited shipping, PT&P was able to have the product delivered to the customer by 10:30 AM the next morning.
Reduced Lead Times – depending on the product, PT&P's standard lead times can range from 4-12 weeks. We can offer options to reduce these lead times without the expense of emergency expediting.
Customization Options include:
Dimensions – we can modify the dimensions of almost all of our products to meet specific requirements.  Below is our nano constant which we launched as the world's smallest constant spring hanger. It supports 765 pounds of load and 7" of travel is a 0.89 cubic foot envelope (7" x 10" x 22").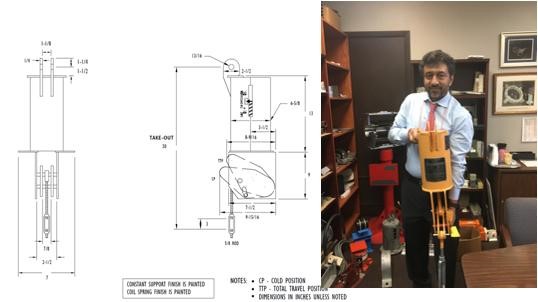 Load – We have custom engineered solutions to unique load requirements many times over the last 40+ years. We have the in-house capabilities to do the detailed FEA analysis required for unique solutions.  For example, we created the big ton spring design in 1980 and have used it for many unique scenarios including some with load requirements of nearly 1M pounds.  Shown below is a big ton spring support that supports 625,000 load at a power plant in Georgia, and a link-type pipe clamp that supports 78,000 pounds of load.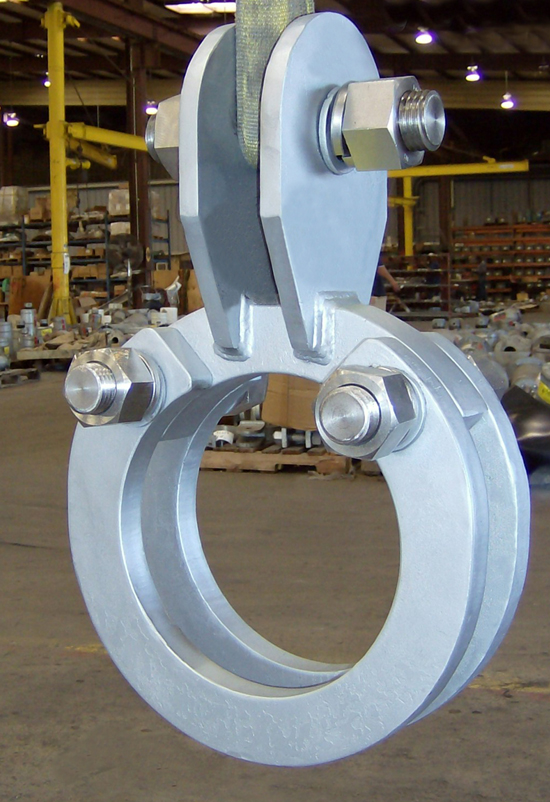 Travel/Movement – We have designed many custom spring supports and expansion joints to support unique travel or movement requirements.  This includes a Constant Spring Hanger designed for 46" of travel for a geothermal plant in Hawaii which is shown below.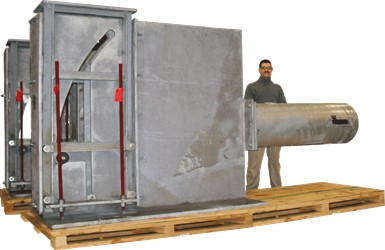 Load Adjustability – PT&P standards for constant and variable spring supports allow for +/- 10% load adjustments. We can provide load adjustability up to +/- 60% if required by the customer.
Materials – PT&P can customize with a wide range of materials for different applications.  Because we are the only major engineered pipe support provider that has the manufacturing and engineering skills required to produce expansion joints, we have the skills to work with superalloys and thin gauge material.  Pictured below is custom Monel 400 clamps.                                                                                                                                            View our Material Selection
Finishes – PT&P offers a wide range of finishes that include galvanized, painted, neoprene, and paint over galvanized. PT&P has deep expertise in finishes the trade-offs between them, view our Paint VS Hot-Dipped Galvanize Technical Bulletin.