PT&P's Field Services is your one-stop solution to refinery needs, including survey/audits, installation, replacement, engineering, and design from start to finish. Pipingtech has over 1M pipe supports and expansion joints in service globally in refineries and has conducted over 100 lunch and learns and 1000 field service visits in various refineries in the US and globally.  Without deep engineering expertise and extensive experience, we offer refineries far more than just supplying manufactured products.  We can provide extensive support for best practices and how to optimize spending for the piping system.  As the only major provider of pipe supports and expansion joints globally, we have a unique level of expertise to solve both small and large problems in the piping system.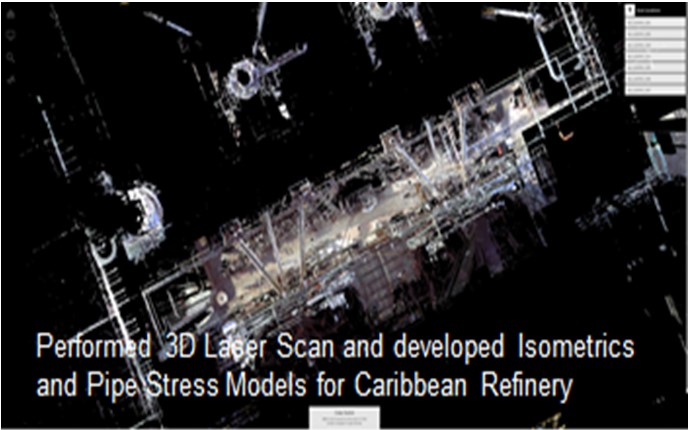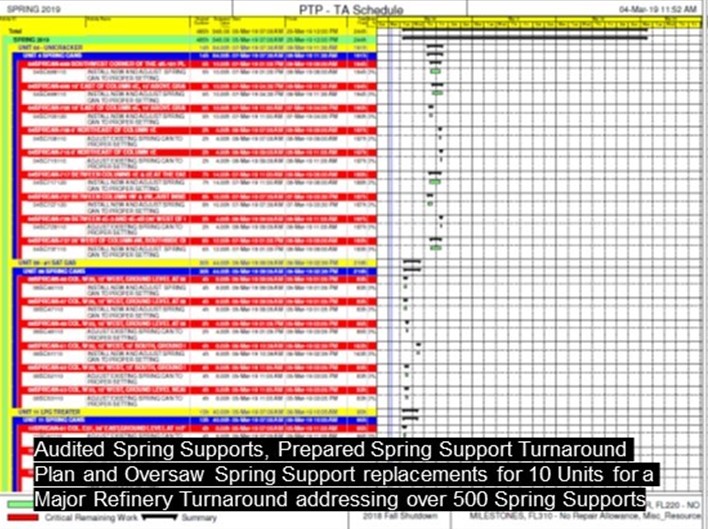 Our solutions include:
Expansion Joints
Variables
Constants
Pre-Insulated Supports
Slide Plates
Contact Corrosion Solutions
Vibration Solutions
Dynamic Restraints – Snubbers, Sway Struts, Sway Braces
Field Service
Pipe Stress Analysis
Engineering Services
Emergency Turnaround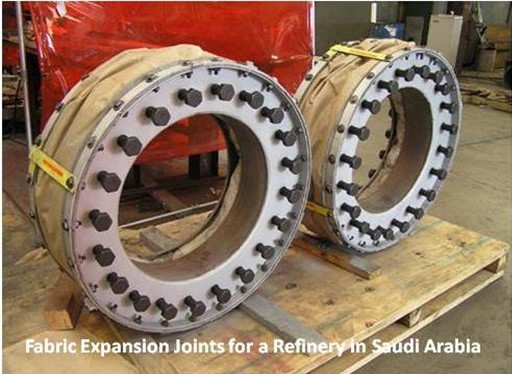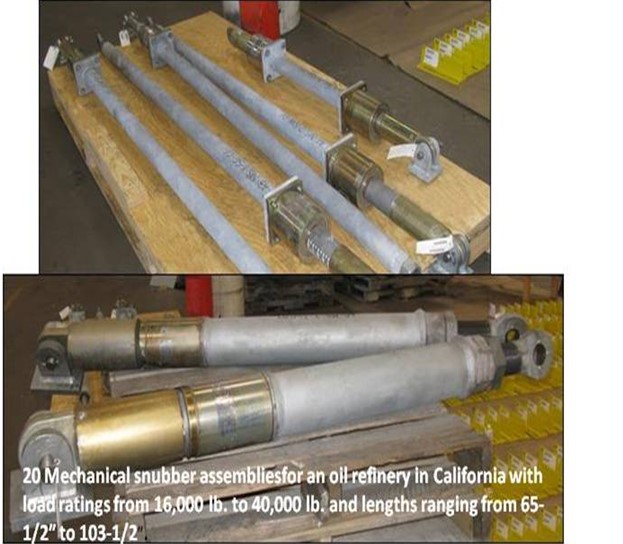 When you purchase from PT&P, you get the support that goes far beyond the physical product.  It includes service:
Installation and Maintenance Support
Design Advice
Troubleshooting Advice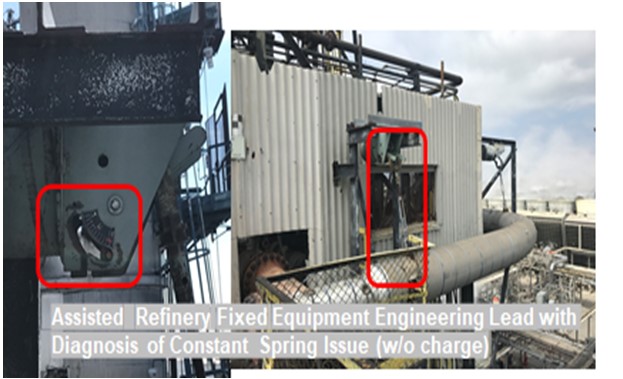 Refineries have unique needs due to:
Age – refineries tend to be older than most industrial plants with no new refineries built in the US since 1977 and some refineries over 100 years old
Chemical Processes – refineries pose unique challenges due to handling many highly toxic, corrosive, and explosive chemicals.
Temperatures – Temperatures in some process areas are over 1500F causing many challenges for the piping system in terms of materials and managing thermal growth
Cracking Margins – Refineries are continual under the glare of cracking margins and are under pressure to keep operating costs as low as possible. The chart below shows the variations seen from 2016 – 2019 in cracking margins.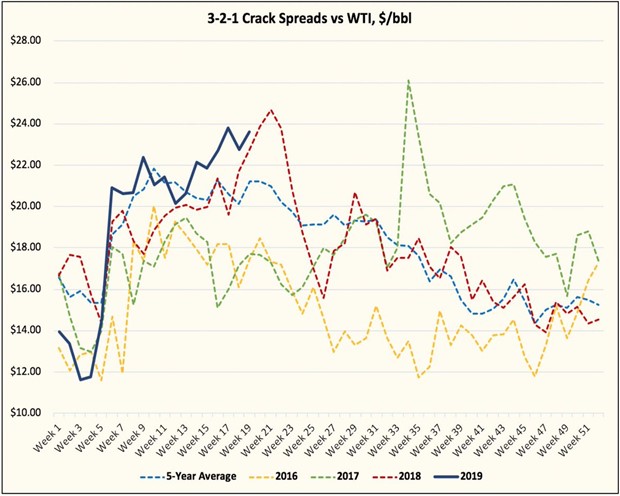 Uptime – The cost of downtime in refineries is often over $1M per day so there is a tremendous need to eliminate any unplanned downtime.
Changes to Petroleum Supply – there have been changes over the years to the price and type of petroleum available. 2010-2020 has seen a rapid growth in tight oil from fracking which is a light, sweet crude.  However, market shifts in 2020 may see a reduction in tight oil supply with the impacts on global petroleum pricing.
PT&P has worked with refineries all over the world and is in a good position to share best practices in maintaining refinery piping systems.  Some of the challenges we see repeatedly at refineries include:
Maintenance Approach to Spring Supports – Refineries have many processes operating at elevated temperatures which require spring supports. Some refineries are very proactive in maintaining while others are totally reactive.  Issues in the piping system are one of the biggest causes of refinery accidents.  PT&P recommends that refineries use a risk-based approach to Spring Support and Expansion Joint maintenance.  This means the following:

Cycling – high-temperature processes which cycle frequently place the most stress on the piping system and have a higher likelihood of failure
Consequences – the other part of a risk-based approach in assessing the areas with the greatest cost of failure which would be potential for explosions/fires or expensive equipment maintenance.
Maintaining/Recreating Records – Many refineries struggle with maintaining records of spring supports, expansion joints, and other parts of the piping system as well as pipe stress models. PT&P has worked with many refineries to recreate this inventory and processes for maintaining the inventory.
Diagnosis of Pipe Stress Issues – when issues occur in the piping system, it can be difficult to diagnose without the original pipe stress model or a deep understanding of pipe stress. PT&P provides free training for our customers on pipe stress basics that can be helpful for the initial diagnosis of issues.
Reverse Engineering Lost Records – a major issue for many refineries is having to reverse engineer lost records when there is an issue. Given the age of refineries, equipment records and pipe stress models have often been lost.  This can be a challenge when items need to be replaced or there is an issue that must be diagnosed.
Crude Distillation Unit
Crude Distillation Unit (CDU) is responsible for breaking down crude oil into different parts for further processing.  The CDU is a challenging environment for Piping due to high process temperatures and a wide variety of chemicals flowing through the piping.
Coker Unit
A coker unit (CDU) is responsible for breaking down crude oil into different parts for further processing.  The coker unit thermally cracks the heavy residual oil from the bottom of the vacuum distillation column into low molecular weight hydrocarbon gases, naphtha, light, and heavy gas oils, and pet coke (used as a fuel primarily in China for coal-fired power plants) and green coke which is used to make anodes for the steel industry.
The Coker has some unique challenges including vibration from Coke Drums as well as a banana effect on the drums due to uneven distribution of temperature
PT&P has extensive experience in inspecting and supplying components for Coker Units across its entire product line including expansion joints, spring supports, dynamic restraints, contact corrosion solutions, vibration control solutions, static restraints, and products from our SWECO division.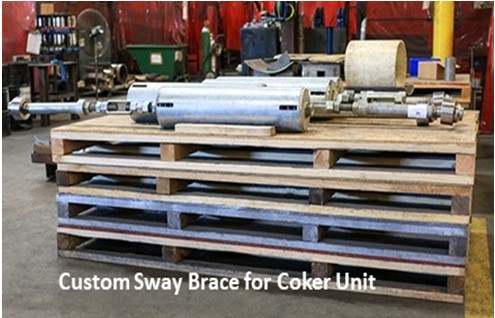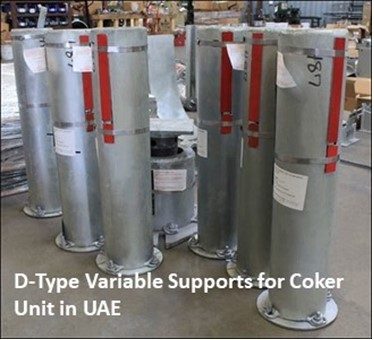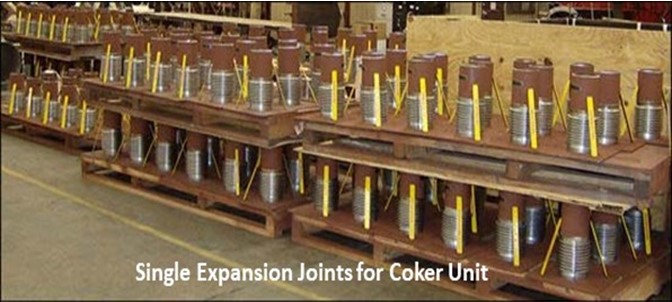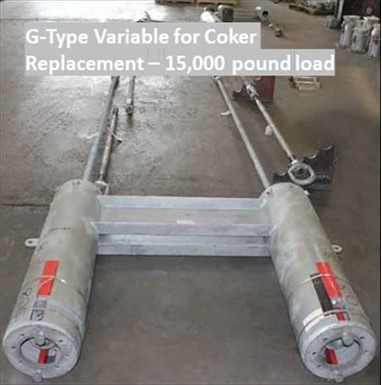 Reformer
The reformer unit converts naphthas from the CDU into high-octane liquid products which are used as blending stocks for high-octane gasoline.  The reformer unit chemical processes require elevated temperatures of 850F+ and are endothermic which requires the use of a furnace to supply energy.
PT&P has extensive experience with inspecting Refinery Reformer Units as well as designing our full range of solutions for these units.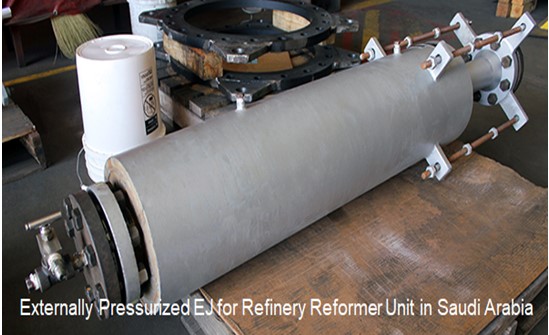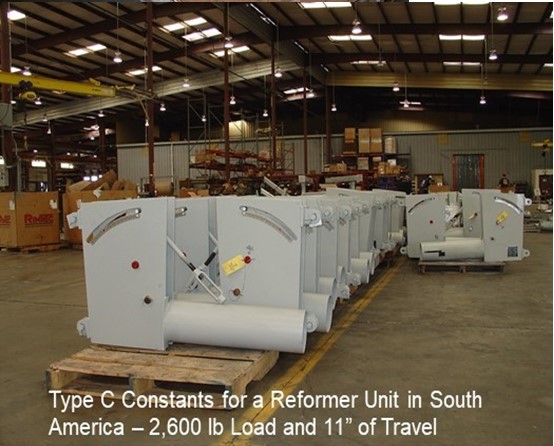 Fluid Catalytic Cracking (FCC) Unit
The FCC Unit converts heavier hydrocarbons from the CDU to lighter more valuable gasoline and other products.  This process was originally based on thermal cracking but has moved to catalytic cracking due to superior yields.  FCC units have unique challenges with very large piping and high temperatures leading to more complex products to manage thermal stress in some FCC designs including Gimbal Expansion Joints and very large Constants.
PT&P's head of expansion joint engineering specializes in the design and maintenance of piping in FCC units.  PT&P has extensive experience assisting plant engineers and maintenance personnel in FCC units.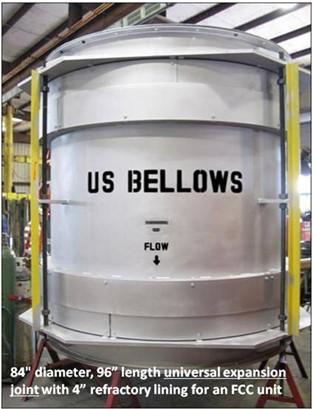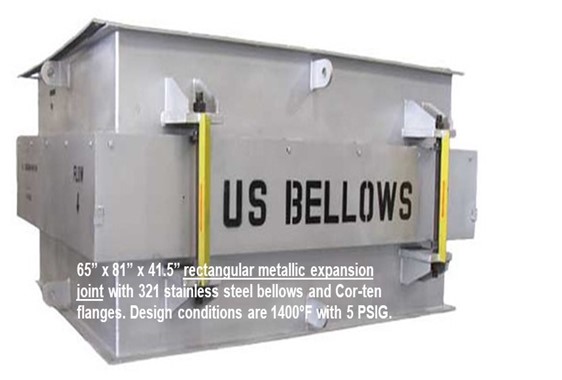 Hydrotreater Unit
The hydrotreater removes sulfur and other contaminants.
PT&P has worked extensively in Hydrotreater Units over the last 40 years.
Isomerization Unit
The isomerization process improves the octane rating of light naphtha fractions and also reduces benzene content. Isomerization complements the catalytic reforming process.