What is AIV?
Acoustic Induced Vibration (AIV) refers to structural vibration in a piping system with vapor flow excited by intense acoustic pressure. AIV is caused by acoustic energy from pressure reducing devices with high-pressure drops and vapor services mass flows. High-frequency sound waves can excite the circumferential-mode of vibration of pipe and may result in fatigue failure at welded attachments where stress concentration occurs.
Stress Category: Primary Stress
Stress Type: Hoop/Circumferential Stress
Frequency: 500-2500 Hz
Design Life: Millions of cycles
Failure Locations: Happens at peak stress (discontinuity) where we have high-stress concentrations
Circumferential "Shell" Mode of Vibration
| | |
| --- | --- |
| | |
| High-frequency vibration courtesy of energy institute guideline | Low-frequency vibration courtesy of energy institute guideline |
Why is AIV more important than years ago?
Larger pipes and higher D/T ratios
High-pressure drops and flow rates (higher plant output)
Use of thinner pipe wall thickness (cost savings)
Use of cheaper piping components (cost savings)
Typical Sources of AIV
Relief valves
PSV bypass valves
Control valves
Blow-down valves
Manual vents
Compressor recycle valves
AIV High-Frequency Circumferential Shell Modes from Finite Element Analysis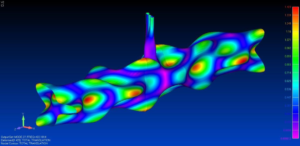 Piping Technology & Products can perform numerous types of AIV analyses for a variety of applications and projects.
Acoustic Induced Vibration Hold Down Support Design and Testing
PT&P custom designed a heavy-duty hold-down pipe clamp and stanchion to accommodate the acoustic induced vibrations on the flare line at an LNG plant. Extensive Finite Element Analysis was run on multiple (30) designs. Once satisfied, engineers approved the fabrication of our design.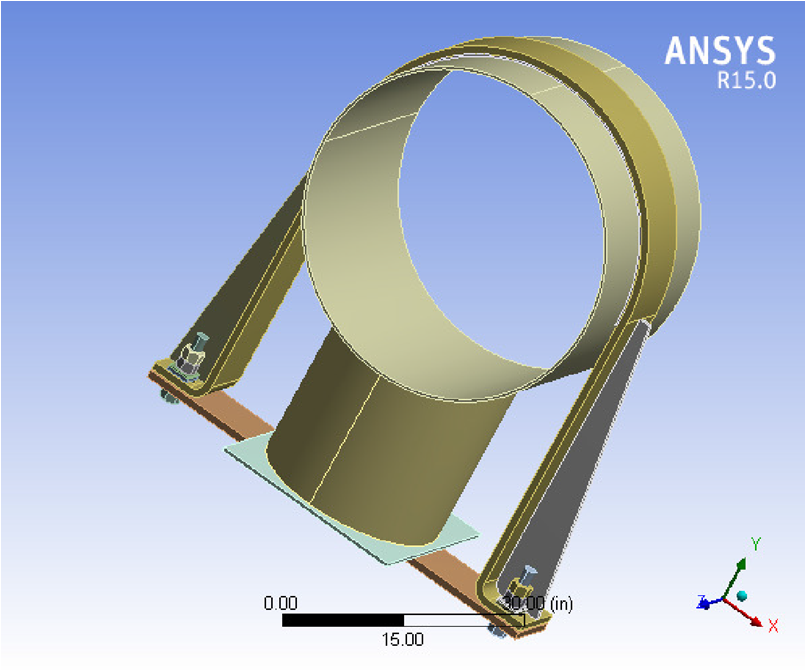 The customer was able to restrain the acoustic induced vibration on the flare line and start the LNG plant. This plant is now shipping gas around the globe.
AIV (Acoustic Induced Vibration) Supports Supplied in conjunction with active LNG Releases
PT&P earned a "Superior" rating by meeting the project's AIV requirements while maintaining the current lead times for the cold shoes, engineered supports, standard supports, and instrument stands.
The customer was able to retrofit installed cryogenic pipe supports with reinforcement pads to accommodate additional stresses caused by unanticipated acoustic vibration. Lead times were set and PT&P beat the scheduled module "sail" dates.