An aspect of PT&P's product offerings that many customers are unaware of is our ability to custom design; fabricate steel structures and supports in a very short timeframe for emergency requirements. PT&P has hundreds of our jobs catalogued in our product archives.  PT&P has a unique set of skills that allow us to serve this emergency requirement including: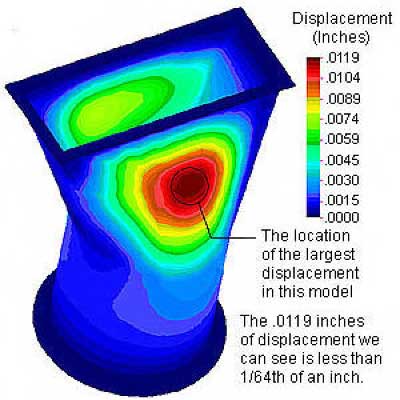 FEA Analysis – PT&P has used FEA analysis in hundreds of custom designs and will in many cases test these designs with our load testing capabilities. View Details and Case Studies on FEA
Structural Engineering – PT&P uses STAAD to perform its structural engineering
Pipe Stress Engineering– PT&P started in 1975 as a Pipe Stress Engineering company and has served hundreds of customers over the last 40+ years. View More Details on Pipe Stress Analysis
Thermal Analysis – PT&P has engineered, designed, and fabricated pre-insulated supports since the 1970s. We have provided solutions that cover the range from cryogenic to extremely high-temperature applications. We work with an extensive range of insulation materials and often assist our customers with the calculations on the level of insulation and insulation thickness required for a specific application. View Pre-Insulated Support Solutions
Metallurgy – Because PT&P is the only major global provider of Engineered Pipe Supports and Expansion Joints, there is no other provider that has our range of expertise in metallurgy. With expansion joints, we work extensively with a broad range of stainless steels as well as nickel-based superalloys. View Metallurgy Selection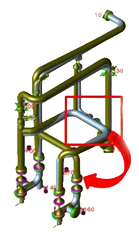 Testing – PT&P has the most extensive range of testing capabilities. Over the last 40 years, we have had almost every major EPC visit our facility to observe testing on a design. View Product Testing
ASME Fabrication – PT&P has an R and U stamp and our production capabilities include pressure vessels, pipe spools, instrument stands, spectacle blinds, embed plates, and pig launchers and receivers. View Sweco Fab Division
Engineering and Production Scale – PT&P has over 500 production employees and 70+ design engineers at its Houston facility. We maintain approximately 15% of our capacity for rapid turnaround requirements of 2 weeks or less with of these orders being delivered in less than 48 hours.
Our offering includes:
Engineering and Design – PT&P can provide full engineering and design including all required calculations and design documents that can be used by a manufacturer. Because PT&P is a manufacturer, our design capabilities include overall cost optimization. View Our Engineering & Design Capabilities
Custom Manufacturing – PT&P will manufacture custom designs using our full range of capabilities across pipe support, expansion joint, and ASME manufacturing. View Customization & Delivery
Case Studies:
Case Study on Custom Variable Design For Limited Spacing – PT&P received an RFI on supporting a Coker duct with a base type spring support, which has been supported by a shoe and a short concrete beam, resting on a long concrete beam that is part of the plant structure.
Case Study Emergency Spring Supports – PT&P often receives requests requiring responses in minutes. We have set up our operation to handle these situations and provide a high level of service to our customers.