Offshore Platforms – PT&P Solutions – Smaller, Lighter, Better Engineered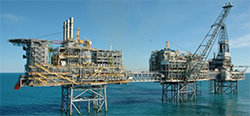 PT&P has a series of solutions for the Piping System that are ideally suited to the unique needs of offshore platforms. Some of the unique needs of these platforms include:
– Space & Weight Limitations
– Highly Corrosive Environments
– Ongoing Water Hammer Issues
PT&P has a unique set of offerings that fits these requirements better than any other solution in the marketplace. These include:
NANO-CONSTANT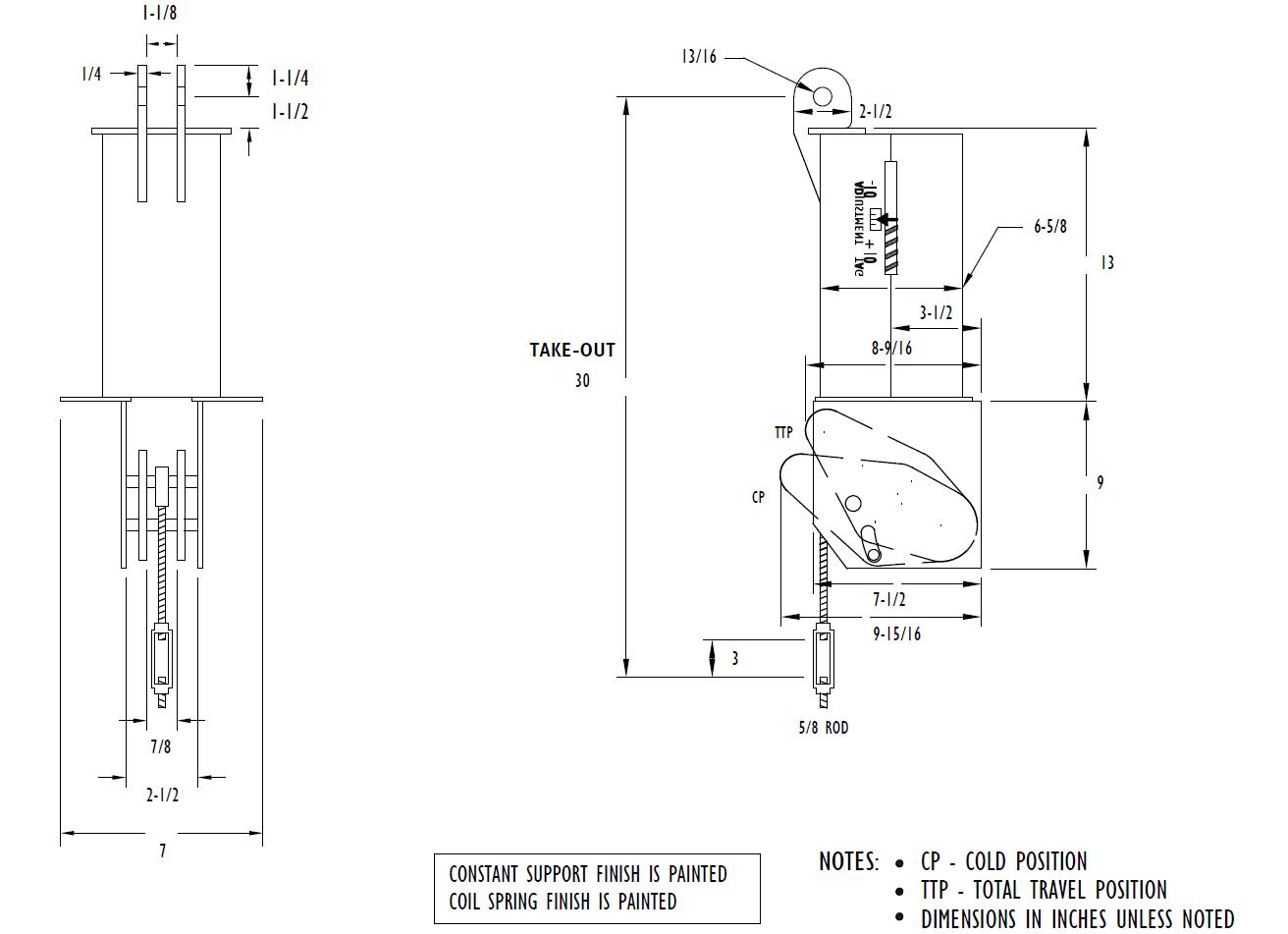 Offshore platforms require the smallest possible footprint for Constant Spring Supports. The PT&P Nano-Constant is the world's smallest constant by a wide margin. The picture below shows the Nano-Constant featured in our launch which supported 765 lb. and 7″ of movement in a 0.89 Cubic Foot envelope. In our first quote for an offshore application, we supported 7,000 lb. of load and 4″ of movement in an 8″ x 10″ x 29″ envelope. There is no other constant spring hanger in the market that is truly optimized for space and weight considerations.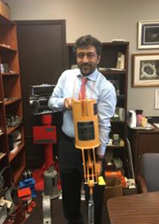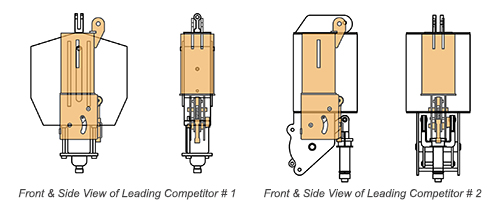 TPI
PT&P has the broadest offering of solutions for eliminating corrosion of piping at Pipe Supports. Key advantages of the PT&P's TPI Solution include:
Economical Pricing – PT&P's TPI offering is priced highly cost-effective compared to other providers.
Highly Customizable – Our unique manufacturing approach allows us to customize far more easily than any other provider. Customization options include height/width/length of TPI, hole sizes, hole locations, and special shapes. *View more on our manufacturing
Complete Assemblies – PT&P reduces complexity in product selection by offering complete assemblies rather than just individual components. We are the ONLY provider of TPI type of solutions that is not a "point solution" provider. We are the ONLY global provider to integrate vibration pads and TPI into our assemblies. If you wanted to purchase a configuration for a clamp with both TPI equivalent and Vibration Pads, you would have to develop the design, source the materials with requests for customization, and assemble it yourself.
Assemblies that can be purchased include:
Figure 2 – PT&P Super U-Bolt with TPI and Vibration Pad
Figure 3 – PT&P Pre-Assembled Pipe Clamp with TPI Clips and Vibration Pad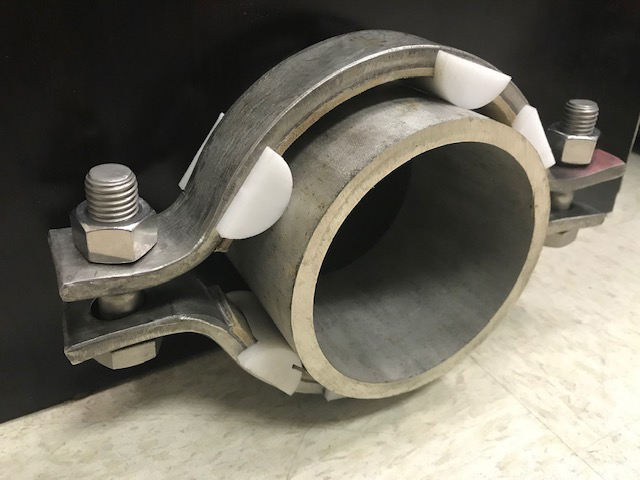 Figure 4 – PT&P Pre-Assembled Hold-Down Pipe Clamp with TPI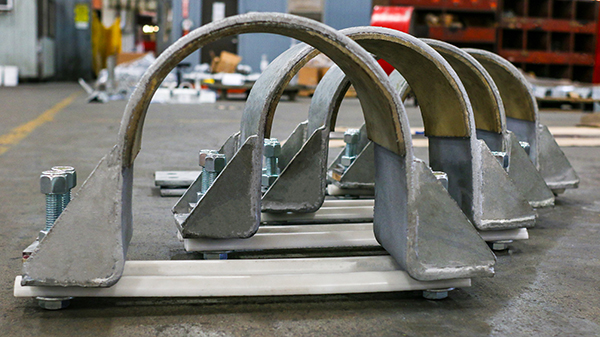 Extreme Loads and Temperature Requirements – PT&P has extensive experience supporting custom requirements. We can develop solutions for unique scenarios by selecting different materials and developing a custom design. *View more on our Finite Element Analysis (FEA)
Proven Performance – the performance of PT&P TPI is comparable to or superior to other providers. We have supplied solutions to the largest Engineering, Procurement, and Construction (EPC) in the US as well as many major Oil and Gas and Chemical operating companies.
SNUBBERS FOR WATER HAMMERS
Offshore platform operations are subject to vast closing valves which can lead to ongoing water hammer issues. Solutions on the market today focus on stiffening the piping system to absorb the energy of a water hammer. PT&P's snubbers convert 50%+ of the mechanical energy of a water hammer to heat. This keeps the energy from continuing to move down the piping system and limits the strain on the piping system. It also creates a better environment for personnel on offshore platforms.