PT&P often receives requests requiring responses in minutes.  We have set up our operation to handle these situations and provide a high level of service to our customers.  Key aspects of our Emergency Service include:
7/24 Staffing by PT&P Field Engineer with 1-hour call back
6/24 Production Schedule with Close Integration between Field Engineering and Production for Emergency Orders
Policy of Providing Technical Assistance as Necessary on All Orders
The following is a timeline of PT&P response to an emergency request for Variable Springs at a Major Refinery:
5:56 PM – Emergency E-mail Received by PT&P
6:07 PM – Initial Discussion between PT&P Field Engineer and Customer
7:00 PM – 9:30 PM – Detailed discussions between PT&P Field Engineer and Customer purchasing, engineering, and field supervision personnel
9:45 PM – Photos sent to PT&P Field Engineer
9:45 PM – 10:15 PM – PT&P Field Engineer makes design modifications
10:15 PM – Quote sent to the customer
10:30 PM – PO issued by Customer to PT&P
10:30 PM – PT&P Field Engineer develops production plan with PT&P Night Production Manager
12:00 AM – PT&P Field Engineer confirms production schedule with PT&P Night Production Manager
1:55 AM – Hot Shot Transportation company picks up Shipment from PT&P
5:00 AM – Customer receives Shipment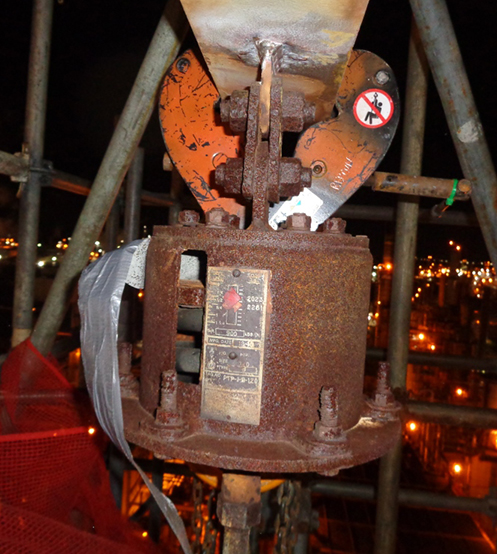 PT&P supplied spring supports for a standard order where a list of spring supports was requested. At that time, it was not known that the specifications were incorrect. They found the issue while attempting to replace the spring cans during a turnaround.
While going through the new quote requested with revised specifications, the PT&P field engineer working on the emergency discovered some discrepancies. The customer was trying to order Type A spring cans, but the drawing indicated that it might require a C-type spring.  The PT&P field engineer asked to verify the information and requested pictures of the spring supports, top and bottom attachment so that he could double-check himself. After approximately 1 hour, the PT&P engineer received pictures from the field, and as expected, the original information had several issues. Based on the pictures, previous order, and provided drawings, the PT&P engineer made some important design changes. For example, one of the spring supports was on the lower end of the load range and while it would have worked, the spring support had a likelihood of future issues. As a result, the next size up spring support was better-suited.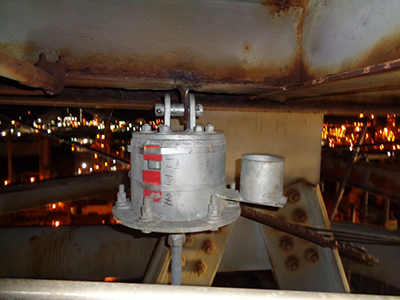 There were more than 20 calls and messages between PT&P engineers and several people from the customer's facility including purchasing personnel,  site engineer, and a field supervisor.  This communication occurred between 7:30 to 9:30 pm.
The photos were provided to PT&P around 9:45 pm. The PT&P engineer sent a quote at 10:15 PM, and a P.O. was issued in the next 15 minutes. PT&P engineer coordinates with PT&P shop leadman and sends him all the details for fabrication, and the detailed shipping information was sent by 11:00 PM. The engineer later followed the progress around 12:00 AM. The material was ready and picked up by Hot Shot at 1:55 AM and got delivered at 5:00 AM in the morning.
The following is the e-mail we received from the customer just a couple of hours after receiving the shipment:
"Good Morning, I would like to take a minute to thank your Emergency team for all their effort and prompt response to our request on the evening of 02/27/2020. Your field engineer did an outstanding job of working through issues we had, he worked several hours with us to get our needs taken care of.
Again Thank you for an outstanding job!"