Most of our customers are aggressively responding to the current economic downturn and uncertainty by cutting costs. Large capital projects designed around expanding output have been affected the most, but the smaller capital projects designed to address maintenance issues have also had their budgets reduced. The piping system is oftentimes one of the hardest hit in this process, as priority will often go to rotating equipment, and process units.
View a few case studies where capital costs were reduced upfront…
Cast Study I – Custom Elevated HD Clamp
Case Study II – Supports Custom Designed for AIV
Case Study III – Custom Pipe Spool Designed for Alignment
Case Study IV – Refurbished Expansion Joints
Case Study V – Complete Package: Engineering, Desing & Fab.
Case Study VI – MegaTon Spring for 625,000 lb. Load
Case Study VII – Custom 2205 Duplex Springs for LNG Platform
We've been working with customers on strategies to prioritize capital spending on piping projects in order to accommodate the occasional large cuts to existing budgets. The following examples are some of the approaches we recommend to make the best of a challenging environment:
Pragmatic Engineering – PT&P has seen many engineering solutions which are very elegant and effective but not the right choice in the current environment. In order to succeed in the current environment, capital piping projects have to take into account the following:
Cost-Effective Pipe Stress Engineering – PT&P has a unique Pipe Stress Engineering offering. We only focus on smaller projects. In addition, we bring a deep understanding of Expansion Joints and Engineered Pipe Supports to each of our analyses. This allows us to take on some very challenging small projects and still be very cost-effective. This case study, Pipe Stress Analysis – Pump Discharge is an example of a situation where we helped a customer rearchitect a line to the pump. The result was:
-Saved money by moving from an In-Line Pressure Balanced Expansion Joint to a Single Expansion Joint
-Avoided a design with too much torsion on the Expansion Joint
Our charges for the project were well under $10K and the work was conducted by a senior Pipe Stress Engineer with over 20 years of experience.
Add Stiffness and Dampening to Control Vibration – Pipe Supports can sometimes be used to minimize vibration issues rather than the much more expensive process of rearchitecting the line. PT&P has done this on a number of projects and it has typically led to a 75%+ reduction in cost.
Case Study I – Custom Designed Elevated Hold-Down Clamp Assembly
The 54″ suction line carrying gas to a gas compressor at a rate of 1.7 million lb./hr. developed a severe vibration. The deflections in the line were up to 3/4″ and it was fully observable during operation.
PT&P designed and manufactured a special elevated hold-down clamp, including a unique laminated vibration dampening lining. The entire pipe hanger assembly stands 22′ high and is coated with a carboline zinc finish. After installation and resumption of operations, the vibrations are now almost imperceptible.
Case Study II – Custom Designed Supports for Acoustically Induced Vibration
PT&P custom designed a heavy-duty hold-down pipe clamp and stanchion to accommodate the acoustic induced vibrations on the flare line at an LNG plant. Extensive Finite Element Analysis was run on multiple (30) designs. Once satisfied, engineers approved the fabrication of our design.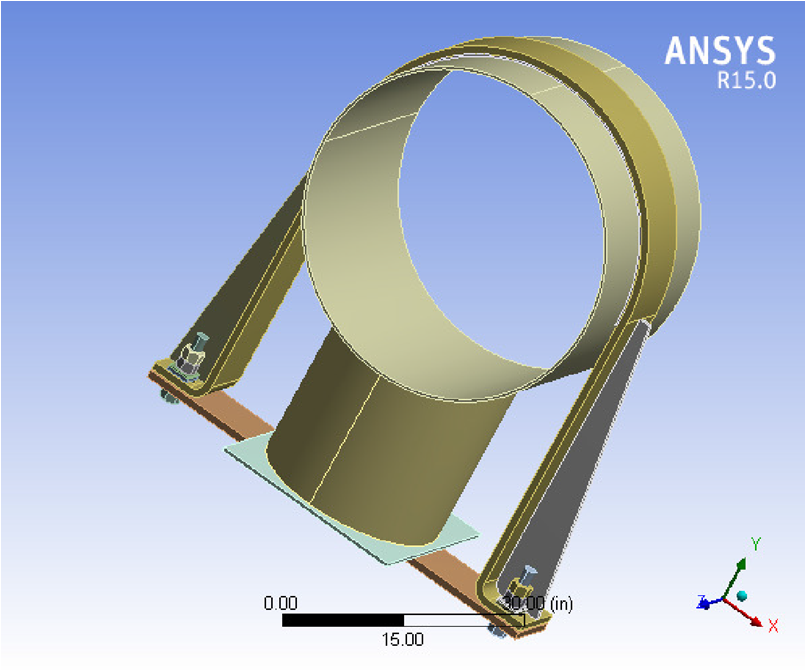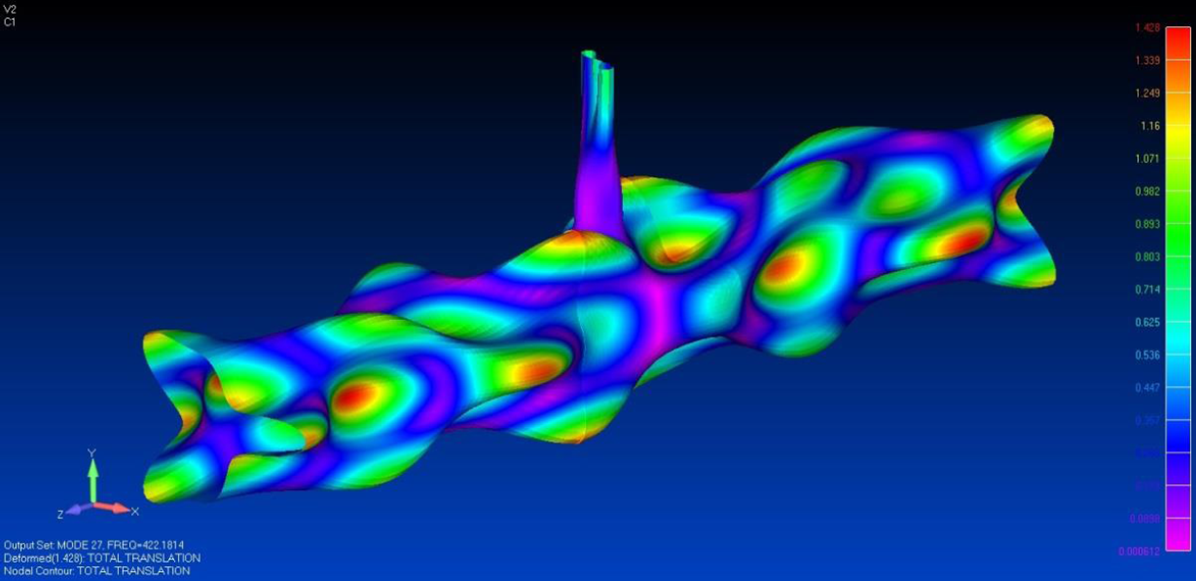 On another LNG project, PT&P designed cryogenic pipe supports, encirclement pads, and dampeners to accommodate stress from unanticipated acoustic vibration. The customer was able to install the reinforcement pads and meet project schedules saving millions of dollars in overall costs.
Use Expansion Joints for Alignment – We do not typically recommend the use of expansion joints for alignment and/or vibration. However, when capital budgets are tight, this can be a low cost near term solution. If this approach is taken, it is important to optimize the expansion joint design for longevity.
Case Study III – Custom Designed Pipe Spool for Alignment
PT&P assisted a chemical plant with a very difficult alignment issue in a very tight space. We used a laser scan to obtain precise measurements and then designed a custom Pipe Spool with an Expansion Joint to resolve the alignment issue. While the use of an Expansion Joint for alignment is not ideal, creating more space by moving rotating equipment or vessels can be far more expensive in the near term.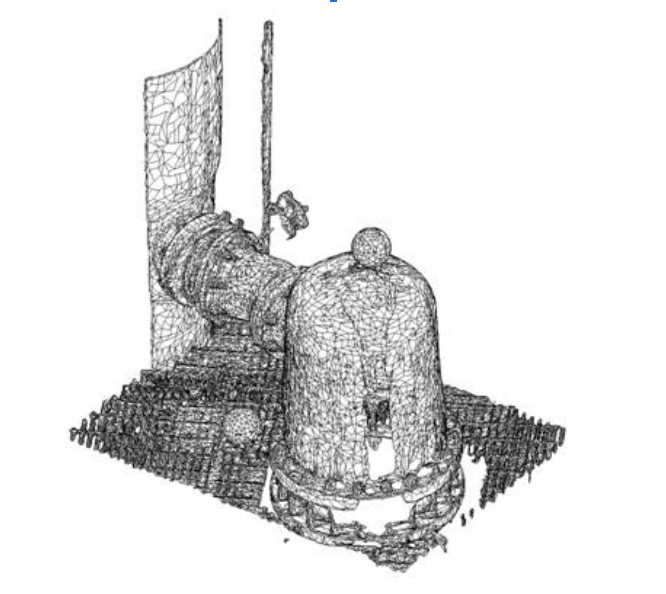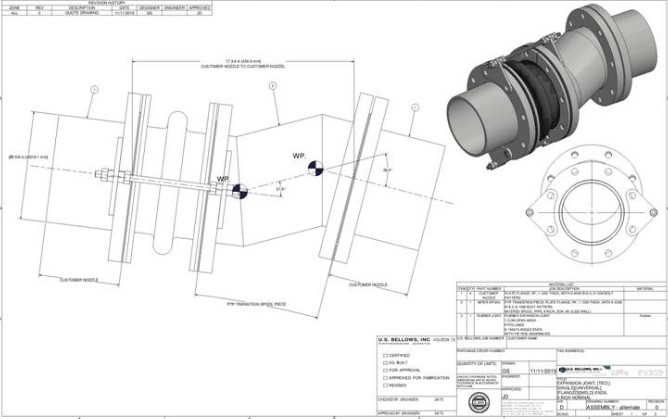 Refurbish Expansion Joints – in some scenarios, refurbishing can be a lot cheaper than replacing Expansion Joints.  The pictures below are for a recent refurbishing project PT&P did for a refinery in which 7 large refractory-lined Expansion Joints were refurbished in 40 days.
Case Study IV – Refurbishing Expansion Joints
PT&P refurbished 6 large expansion joints in a Texas refinery saving the customers a significant amount of time and money on the project.  The expansion joints were all universal, refractory-lined Expansion Joints ranging in size from 40" to 66".  The expansion joints were originally supplied in the 1970s.  PT&P had to work within a 40-day turnaround window leaving very little time for the project given the cure time for refractory lining.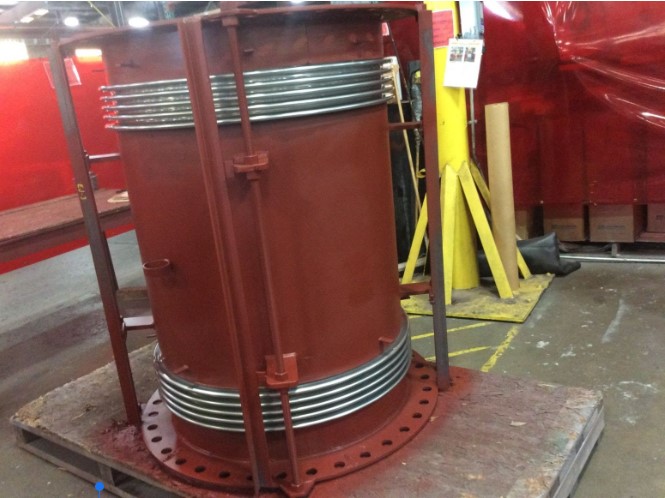 Piping Replacement Projects – An unique area of specialty for PT&P is Piping Replacement or Upgrade projects.  We are uniquely able to handle smaller piping only projects inhouse from engineering through fabrication.  This is often very cost-efficient for small projects where the handoffs create additional expenses and uncertainties for vendors.


Case Study V – Engineering, Design, and Fabrication of 119″ Expansion Joints, Duct Work and Supports for Power Plant in Mississippi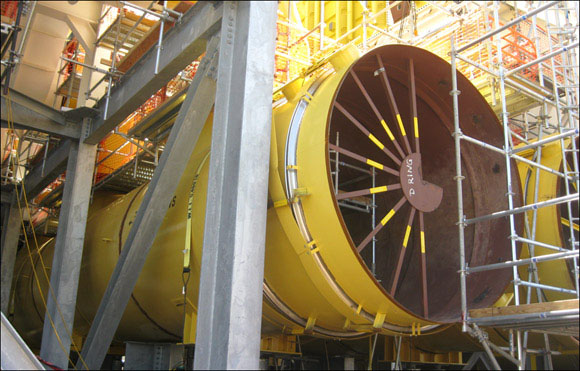 U.S. Bellows provided the total engineering, design, and fabrication package for a power plant in Mississippi that included: expansion joints, elbows, ductwork, saddle supports, F-type variable spring supports, slide plates, and pipe anchors.  By providing an end to end solution, PT&P save the customer hundreds of thousands of dollars versus other alternatives.

A total of twelve, 119″ dia. double-slotted hinged expansion joints, thirty-six, 72″ dia. elbows and twelve, 119″ dia., 55″ long header ducts were fabricated. The expansion joint assemblies were designed for .5° angular movement, 3/8″ lateral, 1-1/2″ axial compression. The design conditions were 5 psig at 300°F. The ductwork was fabricated from A-36 carbon steel material and the bellows were fabricated from 304 stainless steel. A dye penetrant exam, soap, and air test and spot x-ray on all duct seam welds were performed prior to shipping.
Customized Solutions

– some problems can be addressed with a highly customized solution that can avoid a large redesign.  Some of the solutions we have provided include:
Custom Designed Spring Supports for Difficult Space Constraints

Custom Designed Supports for Large Loads

Case Study VI – MegaTon Spring Support for Power Plant in Georgia
PT&P assisted a customer who was challenged supporting a 625,000 load.  PT&P designed and manufactured a MegaTon with Bronzphite Slide Plates to support the load allowing the customer to achieve a more cost-optimized design. 
Custom Designed Supports for Difficult Conditions – PT&P has built supports from Monel 400, Inconel, and many other Super Alloys.
Case Study VII – Custom 2205 Duplex Spring Supports for Float LNG Plant in Singapore
PT&P manufactured custom variable spring supports for a floating LNG platform in Singapore. The spring housings are fabricated with alloy 2205 duplex and the coil manufactured from – SAE 5160H. The variables installed heights that range from 10-3/4" to 12–1/16" and are designed for an operating load up to 3,597 lbs. Also, load tests and dye penetrant tests were performed to accommodate operating temperatures of -15°F. These variable springs are also designed to suit a highly corrosive environment. They can operate in temperatures ranging from -14-200°F without compromising its load-carrying capacity.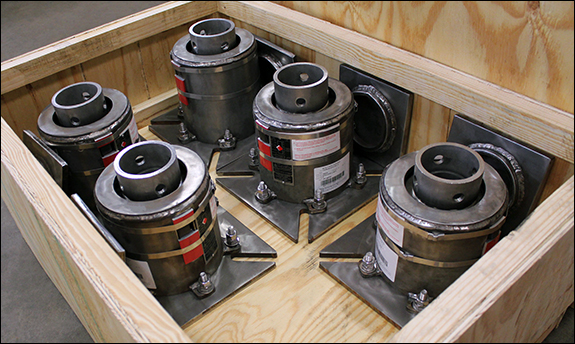 PT&P is uniquely positioned to assist customers with Piping only capital projects. We have advantages that no other company has:
Only global provider of Expansion Joints, Engineered Pipe Supports, Pipe Stress Engineering Services, and Field Services. We can develop solutions across both systems and component engineering in a way no other company can!
Unique Breadth of Experience – PT&P has seen almost everything in Pipe Stress Engineering and solutions. We have performed field service work in 41 countries and supplied products in over 100 countries. We currently have over 3M Pipe Supports and Expansion Joints in service. No company has the breadth of experience we have within Piping solutions.
Focus – PT&P does not do large capital projects (in terms of Engineering) or anything beyond the Piping system. This allows us to have a unique level of focus on smaller Piping capital projects.
Access to Global Piping Experts – PT&P either has on staff or works with the leading experts on Piping Systems. On a recent project, the customer was working with an industry-standard constraint on eliminating Vibration below 4 Hz. As we discussed the issue with the customer, we informed them that PT&P was well-positioned to assist as our Pipe Stress Engineering lead is the person who created the industry standard.