The Objective
The objective of the helium test is to locate and calibrate leaks.
What We Do
The unit is filled with pressurized helium and the outside is "sniffed" to detect leaks which are indicated by a mass spectrometer.
After Completion
Once the test is completed, leak areas can be passed rejected or repaired.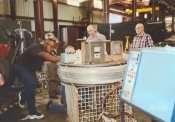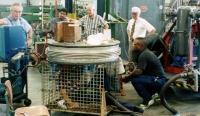 Helium Leak Test for Expansion Joint