Piping Technology & Products Slide Bearing Plates Slideshow
Live New Webinar
Sign-up for a Live Technical Webinar…
U.S. Bellows – Expansion Joints In-depth Webinar
Date: Thursday, August 11, 2022 – Register for 10:00 am
*Note: Time Zone is CDT * Central Daylight Savings Time / GMT -5h

Live Webinars are 1 PE/PDH Credit for TX Professional Engineers
Get to know U.S. Bellows from introducing our team and manufacturing capabilities to exploring design details in technical drawings for large-scale projects. View case studies that lead to the creation of new standards and designs. Learn about cost-saving measures for expansion joint failures and how to prevent future problems.
Upcoming Webinars:
August 18th: Compact Spring Support Webinar 10:00 am OR 2:00 pm
August 25th: Constant Spring Supports Design and Application Webinar 10:00 am OR 2:00 pm
September 1st: Engineered Spring Supports (Practical, Hands-on Approach) Webinar 10:00 am OR 2:00 pm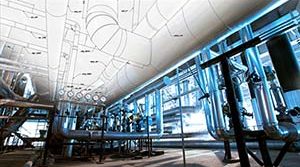 Online Course
Piping Design and Analysis Influence on Pipe Support Selection and Design
Surveying a piping system? Need to change a current system?
This course is also great for…
• New Engineers, Management and Operations
• Field, Process, Maintenance and New Engineers
• Piping and Piping System Designers and/or Instructors

*This online course is approved for 8 hrs. P.E. Credits
Register Now