Over at the pipingtech.com website, we have added something new and useful to our online pipe support catalog.  Now, on various pages of our catalog, you will see comparison charts that aid you in selecting the optimal pipe support to fit your needs.
https://pipingtech.com/products/pipe-supports-hangers/pipe-saddles-coverings/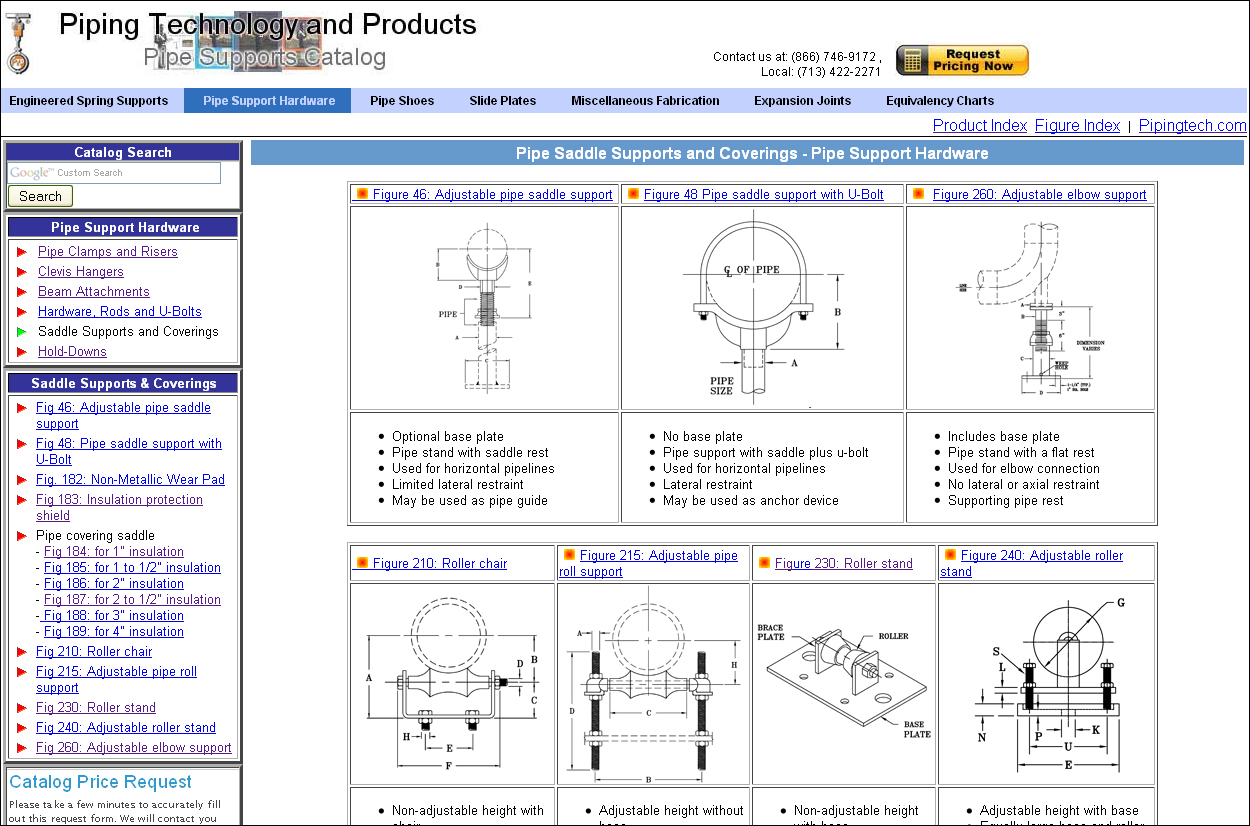 We hope this will be a useful tool and make the task of choosing the right pipe support a breeze!
We have also recently added a new drop-down navigation that allows you to easily browse through our catalog.
Head on over to our online catalog and check it out.  https://pipingtech.com/products/
Read More