| | |
| --- | --- |
| Type: | Constant Spring Supports |
| Material: | A36 Carbon Steel w/ HDG Finish |
| Design: | 1,790 lb. Load | 8″ Vertical |
| Testing: | Load and Travel Tests |
These constant spring supports were modified to increase their installed height. The constants range in size from 20.5″ in height 38.75″ in length, and 13″ in width. They're designed for up to 1790 lb. load and a vertical movement range of 8″. All constants were fabricated from A-36 carbon steel and hot-dipped galvanized. Each assembly went through standard load and travel testing per MSS Standards. The constants were shipped within 6 to 8 weeks to a Liquefied Natural Gas (LNG) plant in Africa.
LNG is natural gas cooled down until it reaches a liquid state. In its liquid state, natural gas is easier to transport by large ships when pipelines are not feasible. Over the years, we have supplied insulated and spring hanger supports to gasification and degasification plants. Our long history in the arena has helped us become the vendor of choice by offering the full scope of our services from testing, engineering & design, manufacturing, and Field Service.
For this application, our constants were designed and manufactured with carbon steel; however, depending on application requirements, such as a furnace, we can also provide constant spring supports utilizing stainless steel material, which accommodates high temperatures and corrosive environments. We created the world's smallest constant spring support. Our nano constant is ideal for such applications: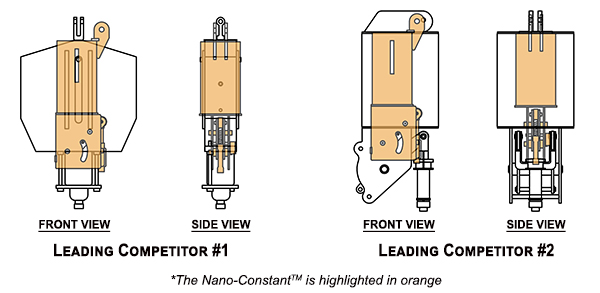 The applications for constant spring supports range in industry verticals we have built and designed for. In addition to LNG clients, we have designed and built constants for refineries, geothermal plants, petrochemical plants, and renewable energy facilities. The use applications include coker replacement, debottlenecking of the furnace, installation of a new VDU (vacuum distillation unit) heater, tube and heater replacement, and flare gas recovery units. Constant spring supports alongside our portfolio of products are shipped worldwide from our Houston, Texas headquarters, where all our products are manufactured. We are open for plant tours. If you are interested, please let us know so we can schedule some time with your team.
PT&P REF. ORIGINAL POST 06192018
Read More