February 1, 2022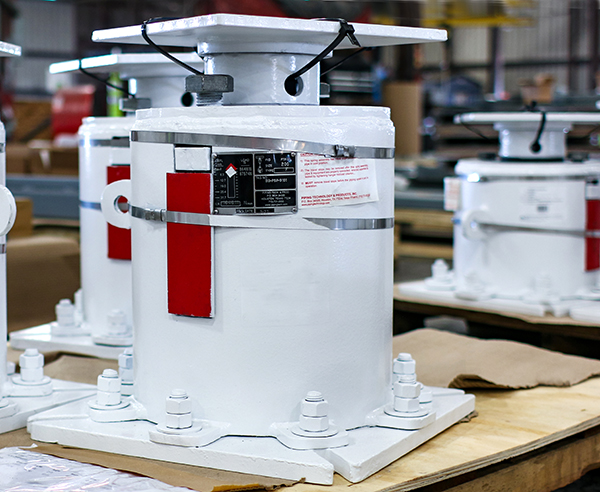 PT&P supplied F-type variable spring supports for pipeline 1150km long carrying various kinds of crude and refined products including gasoline, diesel, and jet fuel. The expansion tripled the capacity of the current line allowing for it to carry 85% of what is transported through British Columbia increasing oil tanker capacity at the terminal seven times.
The spring supports are designed for small movements and operating loads ranging from 15,679 lb. to 19,688 lb. The housing is fabricated from A-36 carbon steel, hot-dipped galvanized, and then painted with 3 different coats (primer, intermediate, and topcoat) of paint to protect against the harsh Canadian winters while providing long term protection against corrosion. These variables will include PTFE, 25% glass filled, slide plates welded to the top of the load flange to allow for translational movement. Each spring is load tested and then preset to the specified installed load and inspected for quality assurance before shipment.
Why PT&P?
For this particular project, the PT&P team worked with the client through the client's six-month bidding process on the project. Our unique combination of experience, engineering expertise, and production knowledge enabled customers to secure the project. PTP addressed coating considerations, technical queries, and met the demanding delivery needs of the project. PT&P's turnaround time from PO receipt to the material on-site was 10 weeks.