June 9, 2014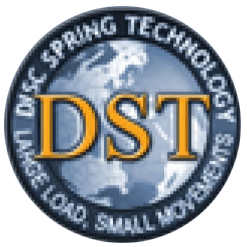 The compact spring is ideal for applications with large loads and limited space.
– Minimizes excessive loads on sensitive equipment
– Same load for smaller working range while consuming 25-50% less space
– Ideal for locating under equipment flanges
– Reduces design time, maintenance cost and accidents
>> Get a quote now or email us your questions at info@pipingtech.com

These springs are the solution for satisfying excessive nozzle loads for load sensitive equipment, such as pumps, compressors, turbines, blowers, heat exchangers, pressure vessels and storage tanks. In addition, the entire spring support can be made from corrosion resistant stainless steels or other suitable alloys making it ideal for combating aggressive environments like seawater, marine air and harsh chemicals.