Product Overview (Video) Highlights of Products and PT&P Fabricators
Live New Webinar
Sign-up for a Live Technical Webinar…
Field Service: Problem Resolution Live Webinar
Date: Thursday, October 5, 2023 - Register for 10:00 am OR 2:00 pm
*Note: Time Zone is CDT * Central Daylight Savings Time / GMT -5h

Live Webinars are 1 PE/PDH Credit for TX Professional Engineers
In this presentation, we explore the details of actual case studies focusing on various signs that indicate if a particular support needs replaced or adjusted. The presentation also covers projects that brought on new standard designs and custom designs for specific applications. And lastly, it includes valuable additions and procedures that extend the typical lifespan of a pipe support. PT&P's field service division is available 24×7 in the case of an emergency situation or for a scheduled shutdown.
Upcoming Webinars:
October 12th: U.S. Bellows - Expansion Joints In-depth Webinar 10:00 am OR 2:00 pm
October 19th: Shock Control, Restraint & Support Devices Webinar 10:00 am OR 2:00 pm
October 26th: Engineered Spring Supports (Practical, Hands-on Approach) Webinar 10:00 am OR 2:00 pm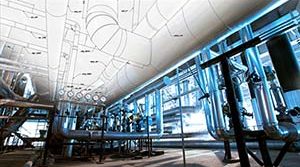 Online Course
Piping Design and Analysis Influence on Pipe Support Selection and Design
Surveying a piping system? Need to change a current system?
This course is also great for…
• New Engineers, Management and Operations
• Field, Process, Maintenance and New Engineers
• Piping and Piping System Designers and/or Instructors

*This online course is approved for 8 hrs. P.E. Credits
Register Now