February 24, 2023
Field Service
and
Smart Maintenance Solutions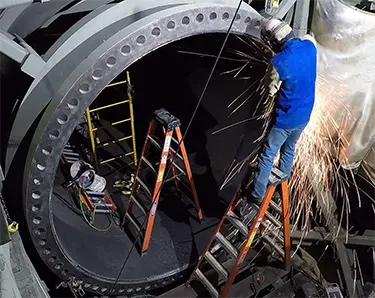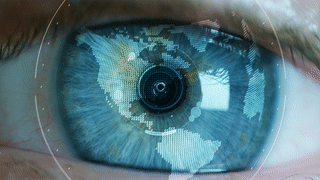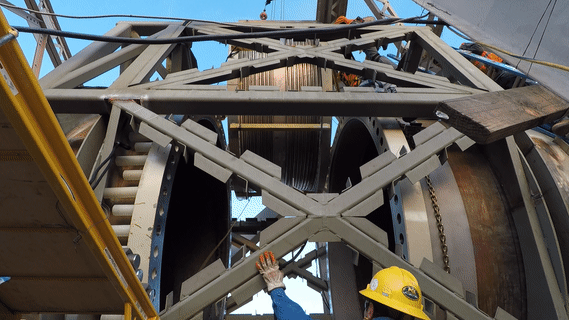 40+ Years of Manufacturing & Field Services
3 Million Pipe Supports Installed Globally Today
1000+ Audits Done for Pipe Supports & Expansion Joints
World's 1st Use of Sensors/A.I. to Pipe Supports
50+ Pipe Support & Expansion Joint Design & Stress Engineers
PT&P In Action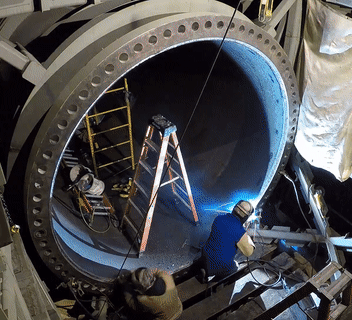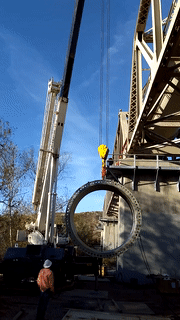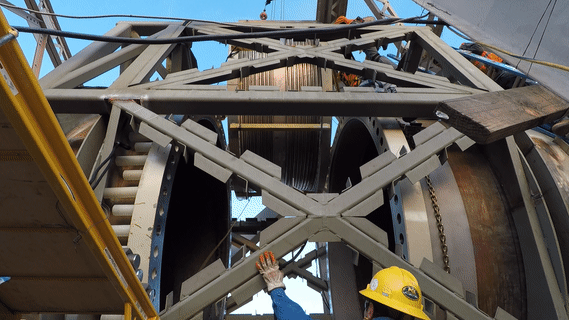 PT&P In Action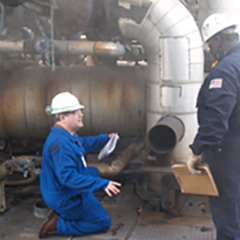 Field Services was called out to consult on how to properly support a high temperature line with extreme movement at a coal refinery.
Clamp on pipe shoe was replaced 60 feet off the ground on a critical line at a LNG plant in Florida.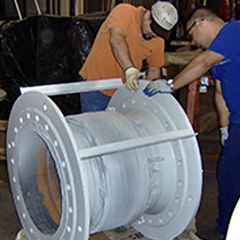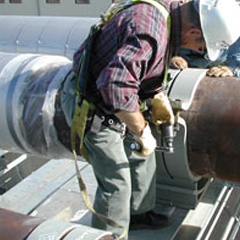 A Texas chemical plant sent us their old expansion joint to be replaced with a new one reusing the existing flanges for ease of installation.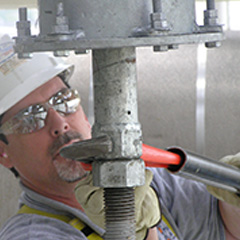 A local refinery asked for our help to size and replace another manufacturer's failed spring hanger for a PTP equivalent in under 24 hours.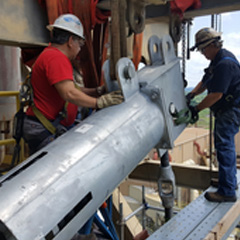 An Oklahoma Coal Power Plant contracted Field Services to install a few 54,000 lb capacity Constant Spring hangers 250 feet up on the unit where a crane could only get so close.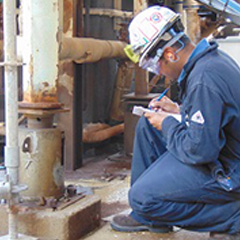 A proactive pipe support inspection was done before a major turnaround in Illinois, which saved them from a few major issues.
After a hurricane in Southern Louisiana, a few of our snubbers were inspected for fluid leaks and visible damage, all passed.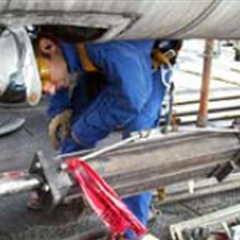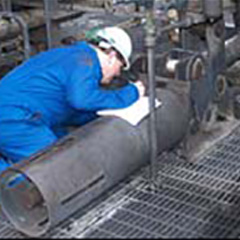 This Field Engineer collected information from a coal dust covered tag so that he could replace it with a PTP equivalent.
What We Do
Services
Audit
Installation / Repair
Isometrics and Database
Troubleshooting
Stress Analysis & FEA
Turnaround Planning
Reverse Engineering
Testing**
Products Supported
Snubbers
Variables
Constants
Expansion Joints
Hot & Cold Shoes
Sway Braces
*All Brands Supported
**Burst Testing, Helium Testing, Cycle Testing, Load Testing, Snubber Testing, Hydro-Static Testing, Bellows Fatigue Testing, Bellows Leak Test, Pneumatic Testing, Spring-rate Testing, Ultrasonic Testing, Radiography Testing, Magnetic Particle Testing, Liquid-Penetrant Inspection, Positive Material Identification (PMI)
Expertise & Service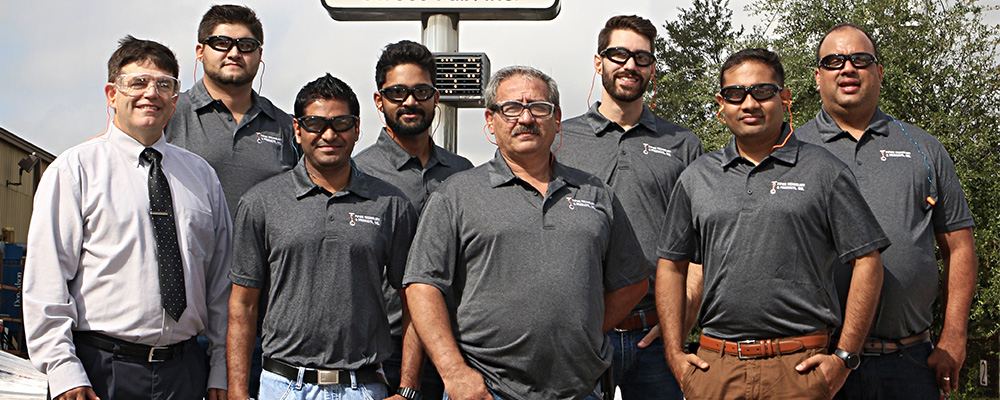 24×7 Globally
Field Team with Over 150 Years of Experience
Access to 50+ Design Engineers
500+ Production Experts
Grade A Safety Record
Knowledge Base of 1000+ Audits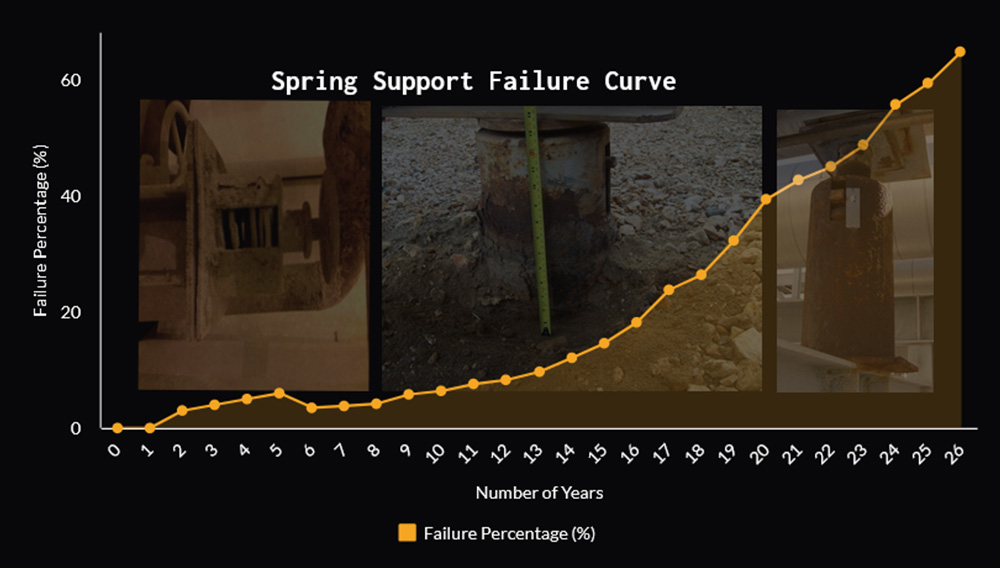 Who We Serve
All Major Petro-Chemical
Power Generation
Industrial Food Production
Semiconductor
Automotive
Military & Defense
Shipping
PT&P has serviced customers in 41 countries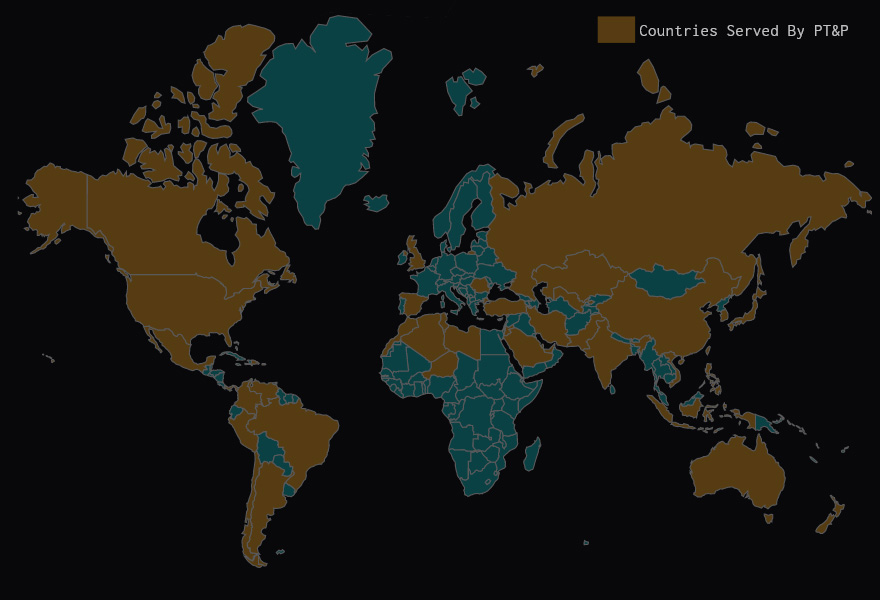 Unparalleled Value
On-Site Support for less than $75/day with Our Smart Maintenance Plan
More than 30% of Critical Pipe Support Issues Missed by Generalist Engineers/Inspectors
Over 80% of Unplanned Outage due to Pipe Supports Failure Resolved within 48 hours
Over 20,000 Client Maintenance & Engineering Personnel Trained