PT&P's Superbowl LI Video – Who's your pick?
Live New Webinar
Sign-up for a Live Technical Webinar…
Constant Spring Supports Design and Application Webinar
Date: Thursday, December 15, 2022 - Register for 10:00 am OR 2:00 pm
*Note: Time Zone is CDT * Central Daylight Savings Time / GMT -5h

Live Webinars are 1 PE/PDH Credit for TX Professional Engineers
Upcoming Webinars:
December 22nd: Pipe Support Engineering & Design Webinar 10:00 am OR 2:00 pm
December 29th: Pipe Support Field Inspection, Installation and Maintenance Webinar 10:00 am OR 2:00 pm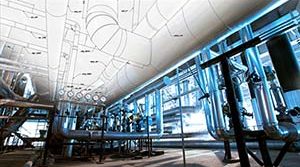 Online Course
Piping Design and Analysis Influence on Pipe Support Selection and Design
Surveying a piping system? Need to change a current system?
This course is also great for…
• New Engineers, Management and Operations
• Field, Process, Maintenance and New Engineers
• Piping and Piping System Designers and/or Instructors

*This online course is approved for 8 hrs. P.E. Credits
Register Now